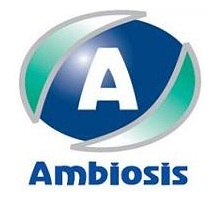 Ambiosis's services can be divided in 2 main topics:
1.- Applications:
Analysis and Design.
Scheduling
Implementation
Evaluation and reformation
Elaboration and validation of complemented indexes with computer systems.
Storing and analyses of historical environmental information
2.- Technical Area:
Environmental Audit (Environmental management, Environmental lawful compliance).
Plans of Dangerous Wastes Handling.
Closure Plans of Mining.
Restoration Plans for deteriorated lands.
Monitoring Programs
Atmospheric Pollutants inventories through estimation and measurement models and methodologies (SAIE, MODEM, TANK's, PC-BEIS, COPERT, AP-42, CORINAIR, EPA methods, etc).
Training (development of procedures guide books, implementation of environmental regulations at operational level, tracking of environmental variants, monitoring of atmospheric emissions of stationary, mobile and fugitive sources, handling of industrial wastes, emissions inventory, etc.).
Preparation and processing of environmental permits and/or regional permits ( Industrial qualification reports, Healthiness reports, Municipal patent, Change of Soil use according to the Master Plan( Plan Regulador), etc.).